Justin Trudeau, leader of the Liberal Party, has just been re-elected as the Canadian prime minister for a second term. Justin Trudeau, that has been serving as the 23rd prime minister since 2015 will once again be leading our country for the next few years to come with a minority government! Here are some of the promises the Liberal leader has promised for Canadians during his second mandate as PM.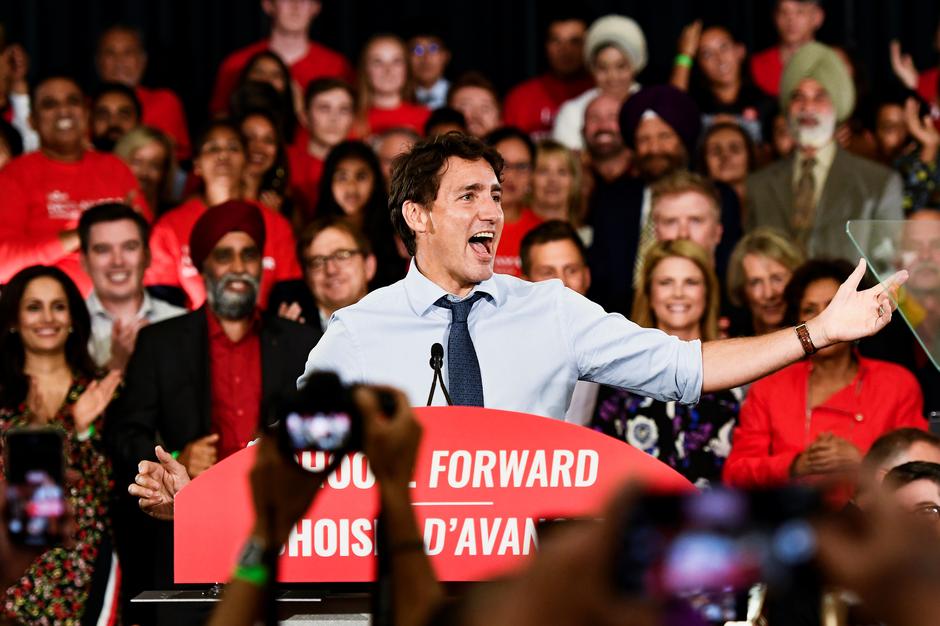 Credit: Jennifer Gauthier / Reuters
Justin Trudeau promised he was going to get Canada back on track to reach the goal of net-zero emissions by 2050, the main objective of the latest United Nations climate summit. The liberal government will cut taxes for the middle class by reducing the tax rate of those earning between $45,282 and $90,563 from 22% to 20.5%. 9 million people in Canada would directly be affected by this tax reduction.
According to CBC news, they have also promised to augment the basic personal income tax deduction to $15,000 for people earning less than $147,000 meaning those they would only pay taxes on income over that amount. Justin Trudeau has also mentioned during his campaign stricter gun control in Canada that includes municipalities to enact local handgun bans.
Are you happy with the results? Do you think Justin Trudeau will fulfill most of his promises? Let us know in the comments below.